These incredible life-size sand sculptures were created by artist Scott Radke for Erie Sirens, a dance/performance at Cleveland's Edgewater Park in the summer of 1999.
Encountering one of Scott's fantastic figures while walking along the beach is one of life's pleasures: free, random, a gift from the artist to the people of Cleveland.
See more of Scott's sculptures.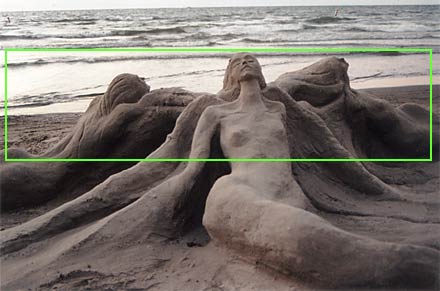 The photo was scanned then modified in Photoshop to create the image used.