Gust Gallucci Co.
6610 Euclid Avenue, Cleveland
"Going into Gust Gullucci's makes me nostalgic for how I think the city used to be — filled with the Polish, Czech, Slovenian and Hungarian shops catering to the immigrants that had flocked to Cleveland. Gullucci's, filled with tasty Italian meats and cheeses, bread, wine and even offering the lasagna you can pass off as your own on Sunday, thrives and should remind Greater Clevelanders if there's something great people will come."
— Joan from Willoughby Hills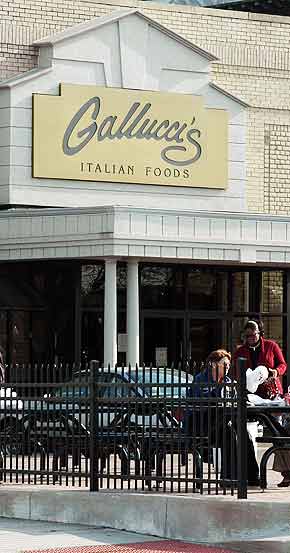 Why Gallucci's
Shop where the chefs shop. That's what the Gust Gallucci Co. likes to tell customers in search of Italian foods.
This place located halfway between downtown and University Circle is a Cleveland tradition, popular among people looking for special ingredients for home cooking or a quick bite to eat for lunch.
Gust Gallucci, an immigrant from Faeto, Italy, opened his first store on Cleveland's West Side in 1912.
He died in 1952 but the family tradition of catering to Italians and people with a taste for Italian food continues decades later.