Sokolowski's University Inn
1201 University Road, Cleveland
"Walking into Sokolowski's University Inn is like walking into an old movie — a little campy, but comfortable. Even the colors seem somewhat muted, but somehow more real than bright hues that dominate the decor in any number of chain restaurants. And getting your food from a serving line like your high school cafeteria belies the quality — and quantity — of the fare you'll receive."
— Mike from Chesterland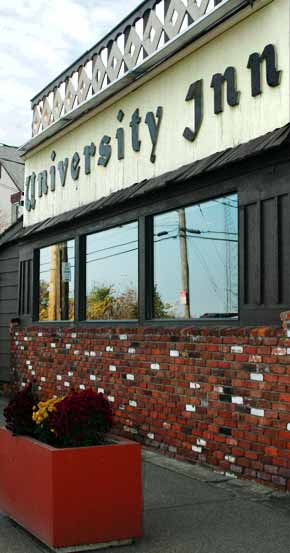 Why Sokolowski's
Pick up your tray and slide it down the metal rails, choosing your meal along the way.
You're not going to get a fancy waiter at Sokolowski's University Inn. This place has been serving food cafeteria style since its opening in 1923.
You will, however, get a taste of Cleveland, whether by perusing the historic pictures lining the walls or making your choice from among brats and kraut, salisbury steak, sauteed pierogies and more.
Located in Cleveland's Tremont neighborhood, just a few minutes west of downtown Cleveland, this place is Cleveland, through and through.